To rank well on Google you need a great SEO company or you should begin by knowing what Google is trying to do with their search engine. According to the company mission statement, Google strives to: "organise the world's information and make it universally accessible and useful."
If your website has no central theme and the content is disorganised, it will be completely impossible to rank for the keywords that might otherwise be bringing you traffic and making you more money. You may think you're sticking to the topics that bring you traffic, but that's not necessarily the case. Consider the topic of internet marketing blogs.
Internet marketing as a theme is simply too broad. It includes everything from marketing management in general to social media management, to getting good Google rankings and more traffic to your website. The mistake most internet marketers make is to tackle all these topics in their blog posts. They cast their net too widely and as a result, they don't catch the traffic. If they're lucky, a few other bloggers might read their posts, but the search engines can't work out what the site is actually about, so they don't rank it well on any of the topics that have been covered.
You've probably heard about getting 'targeted traffic': the exact group of visitors that require the kind of information you offer. But if you don't target your information, search engines, though sophisticated, will get confused about what you're actually trying to say with your website. A shortage of targeted information = a shortage of targeted traffic.
What Google wants to see its relevance within a certain topic or subject. That's how they rank content. Here's what Google itself says about relevance:
"As a rule, Google tries to find pages that are both reputable and relevant. If two pages appear to have roughly the same amount of information matching a given query, we'll usually try to pick the page that more trusted websites have chosen to link to. Still, we'll often elevate a page with fewer links or lower PageRank if other signals suggest that the page is more relevant. For example, a web page dedicated entirely to the civil war is often more useful than an article that mentions the civil war in passing, even if the article is part of a reputable site such as Time.com."
This how Google works, and it's how you will also have to work if you want to attract that much-needed, relevant traffic by getting a great ranking.
You may be asking yourself just how you can establish this relevancy for the theme and keywords of your choice and get your site noticed by search engines.
Decide what your site is about and stick to it
What hurts your rankings?
Irrelevant content (i.e., not sticking to the point) and

Too little content on the theme of your choice
Once you know what you're aiming for, you can more easily achieve it.
What's your site's theme?
Well, of course, you know what your theme is at the moment, but have you presented it so that the search engines also know? If they don't know, they won't 'see' it, and nor will anybody else. Here are the things you need to find out:
What topics or subjects are you currently ranking on?
Which major keywords or groups of keywords bring you the most traffic?
Objectively speaking, what subjects and themes are really relevant to your site?
Here's how you find out:
Google search console evaluation 
The most obvious solution is to use the data that's provided by the tracking software you're using on your site. The best place to begin is by seeing what Google thinks about your site, and for that, you need Google search console. You may think that Google Analytics should be enough, but this Google service will give you the best results in this instance.
Once you're in Google Webmaster Tools, click on 'Keywords'. Here's what Google thinks about our London SEO service website 'Webace':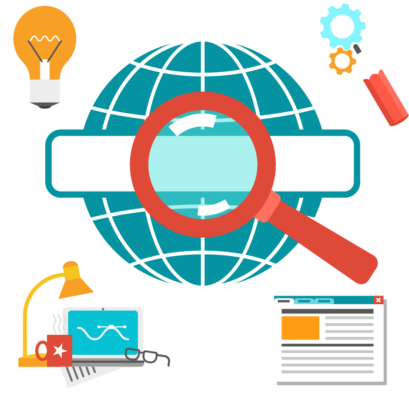 This analysis is only looking at our home page. And even that isn't static since it is in turn influenced by new content that is displayed here. What you are seeing here is the most frequent keywords that it found during a crawl of my page and that's different to the ones that actually bring us the search engine traffic we get.
So the next step is to see what Google sees as our major site theme.
Evaluate Search Engine Traffic Keywords
It's time to look at your Google Analytics to see which search terms your site is listed for with Google. Enter your account and select 'Traffic Sources', then select 'Keywords'
Now you can see which keywords generate actual traffic for you and that's what Google thinks your site has relevancy for. Look at the list and search for the themes that they have in common.
Evaluate your competition
Find the websites of your primary competitors and find out what they are ranking for. You won't be able to do this with Google Analytics, but SEMrush.com is a great way to check out competing websites. They'll show you which keywords they rank for and you'll be able to see the first ten sites that rank in search for those terms even if you don't have a paid-up account.
If you go even deeper into analysing your competition, you can check out each of their pages and see how they rank for certain keywords.
It's time to interpret the findings
By now, you should have sufficient information to determine what topics your site is genuinely relevant to, and you'll have better understanding of your current rankings.
Now it's time to structure your blog so that it's in line with your theme and keep on writing the kind of material that gives you a better rating for specific keywords with search engines. As you do this, you are confirming the relevance of your site.
Avoid the pointless dilution of your site with irrelevant topics that don't reflect the real theme and purpose of your website. You will lose rankings. You also don't want to dilute your effort by trying to rank for new keywords within the theme.  Establish your theme and don't deviate from it. Your readers will get a more satisfying user experience and the search engines will give you better rankings.
Your aim is to become the most relevant resource in your subject of choice.