Link building service London
High quality manual link building

How to do link building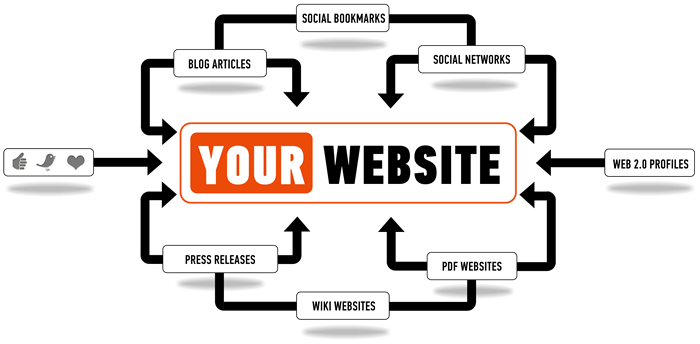 Our link buildings service is what you need if you want to get high rankings on search engines. Manual link building is an essential step along the way, more than 200 algorithms are used in allocating your ranking on Google and links improve your rating and increase the visibility of your site. Our London SEO experts can help you get the ratings you want for your website and link building is one of the services we offer.
If you don't know your way around the business of link building, or even if you already know a thing or two, you'll find the task can be confusing. Which is why you need an SEO company on your side.
The link building team at WebAce will use intimate knowledge of your target audience to develop a marketing and content strategy that will act as the key driver behind creating the links you need to promote your business. It's all about nurturing relationships, providing interesting and relevant content and increasing referral traffic so your brand gets maximum visibility within your target audience. Here are the specifics that our professional SEO services London agency takes into account in the process:
Linking Building Content Marketing
If you don't have interesting and relevant content and a clear content strategy, it isn't going to work for you. We'll help you to create the kind of content strategy that's used by leading brands all over the world.
Writers, designers and developers who are among the top SEO experts in London will produce the content you need in order to earn links and improve your search engine ratings.
Digital Pr Service
It's all about having the right contacts: publishers, journalists, bloggers and other movers and shakers get you both online and offline publicity – and good publicity attracts those links you wouldn't be able to get otherwise. Our London SEO agency knows how to get in touch with the people you'll need on your side. Being in one of the commercial hubs that drives world commerce really helps!
Blog Outreach "Guest posts"
We don't rest on our laurels. The outreach team builds new relationships with journalists and bloggers, ensuring that we've got people who will help build your brand just because it falls within their area of interest. Guest posting writing is essential and our writers are masters of the art, they know just how to create engaging content that gets people talking about your brand. Pictures are an important part of marketing strategy, we agree, but text is far more interesting to the bots that determine your site ranking. WebAce SEO agency in London has content writers who are able to combine engagement and SEO keywords with natural ease.
Infographic
Not everyone needs infographics, but if they serve a useful purpose in marketing your website, we'll create infographics that everyone will want to share. Sharing means more visibility and a better ranking for your site. Interactive content gets people gaming, develop a great quiz that your audience will want to share – interactive content makes you stand out. Find out what a top SEO agency in London can do for your business. Our creativity knows no bounds!
Link Bait
Do you want to get people talking? Do you want them to share your link? You need something edgy and up-to-the-minute. Can we help you? Of course we can! Social Media Promotion Search engines are still working out how to use social networking in their algorithms. Once they've got a recipe, your social networking promotions will add to your rankings. In the meantime, there's no better way to get in touch with your target audience.
SEO Link Buildings
Just jumping into link building isn't the answer: link building should be directed by a clear strategy and follow a pre-planned campaign that gets people interacting with your brand. Our comprehensive and affordable link building service ensures that your website has all the cutting-edge strategies that takes it to the top and keeps it there.