Navigating the Metrics Maze: Your Guide to Data Clarity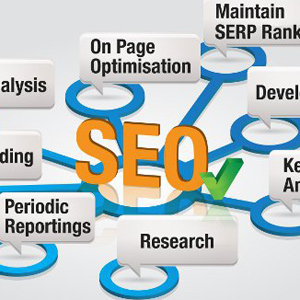 Of course, it's okay to track some of these metrics internally within your department if they will help you make better marketing decisions. But it's best to avoid sharing them with other executives unless you've previously established why they matter.
Vanity Metrics
Too often, marketers rely on "feel good" measurements to justify their marketing spend. Instead of pursuing metrics that measure business outcomes and improve marketing performance and profitability, they opt for metrics that sound good and impress people. Some common examples include press release impressions, Facebook "Likes", and names gathered at trade shows.
Measuring what is easy
When it is difficult to measure revenue and profit, marketers often end up using metrics that stand in for those numbers. This can be OK in some situations, but it raises the question in the mind of fellow executives whether those metrics accurately reflect the financial metrics they really want to know about. This forces the marketer to justify the relationship and can put a strain on marketing's credibility.
Focusing on quantity, not quality
According to a 2023 Lenskold Group / e-media Lead Generation Marketing ROI Study, the number one metric used by lead generation marketers is lead quantity, whereas barely half of marketers measure lead quality. Focusing on quantity without also measuring quality can lead to programs that look good initially but don't deliver profits. (To take this idea to the extreme, the phone book is an abundant source of "leads" if you only measure quantity, not quality.)
Activity, not results
Marketing activity is easy to see and measure (costs going out the door), but marketing results are hard to measure. In contrast, sales activity is hard to measure, but sales results (revenue coming in) are easy to measure. Is it any wonder, then, that sales tends to get the credit for revenue, but marketing is perceived as a cost center?
Efficiency instead of effectiveness
In a related point, Kathryn Roy of Precision Thinking suggests paying attention to the difference between effectiveness metrics (doing the right things) and efficiency metrics (doing – possibly the wrong – things well). For example, having a packed event is no good if it's full of all the wrong people. Effectiveness convinces sales, finance and senior management that marketing delivers quantifiable value. Efficiency metrics are likely to produce questions from the CFO and other financially-oriented executives; they will be no defense against efforts to prune your budget in difficult times. Keep your SEO effort under scrutiny using the same logic metric,