BEST WEB DESIGN AGENCY

Professional London Web design agency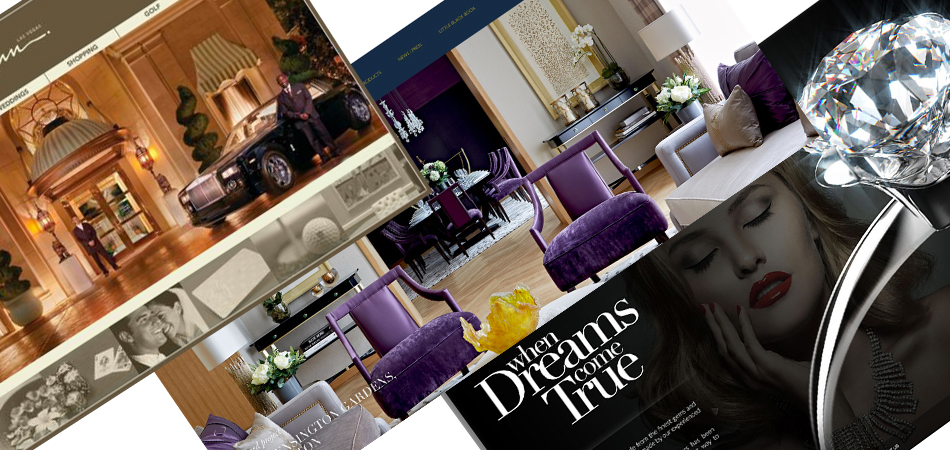 Our London Web design agency is here to to help you produce a work of art; from brochure website to strong E-commerce websites. We always listen to our customers' needs and will scope out what is required for your website efficiently and within an agreed time frame. Our web development team will help guide you throughout the project and will focus on not just the visual impact but how it functions as a whole. We strongly believe that functionality is just as important as how the website is designed.
There are so many web platforms to choose from when designing a website, WebAce can work with any web platform as we don't want you to be tied to just one platform. We will work with you to choose the best one for your business.
We understand that all business needs are different, so it's imperative we use the right platform for your business. Our web designers will make sure you are happy and smiling from the beginning to the end of the project, if you're happy then you'll recommend our services to other businesses. Why not see for yourself by reviewing our successful projects in our portfolio pages.
Each client within our portfolio has introduced 2 to 3 new clients to us, which is why we promote maximum engagement with our clients and why we always aim to exceed our clients' expectations. Our clients' satisfaction is our main focus, so why not contact us to see for yourselves how our web design company can help?
Web design and development
E-commerce service
There are a number of companies out there that can design an 'E-commerce website' for you. But how do you know that you're getting an E-commerce website design that is value for money? Our web developers have been building sites for over 10 years and we believe that a website should not just look good but be a powerful selling tool that grabs customers' attention as soon as they enter the site. An E-commerce online store is not just a site to showcase products, customers are looking for a stress free shopping experience when shopping online. WebAce will make it easy for your customers to navigate and therefore enhance user experience while shopping online. We will make this happen and produce an E-commerce website that will give you the highest return on your investment.
Key features of E-commerce site
Easy to navigate
Responsive website
Optimisized for mobiles
Design – not overpowing products
Branded – matching the products
Design style – matches the products being sold
Eye catching and interesting
Flexible search engine
Powerful Functionality
What feature should have
Search Box
Featured Products
Newsletter Subscription
Product Zoom
Product Comparisons
Share Buttons
Upselling and cross selling
Discounts
Back in stock notifications
Content 

Management System

WebAce believes that the correct CMS is important for your business. There are so many variations across the market, we at WebAce will work with you to establish your business needs and see which CMS provides the functionality you are looking to achieve for your website. Whether its Joolma, Drupal or wordpress you want us to implement, our experienced team will get this sorted out for you.

We believe you should be able to update your website easily and securely with the correct platform. WebAce will provide a reliable, scalable Content Management System that will enable your business to be more successful and productive.

We won't just provide you an off-the-shelf solution, your CMS platform will be fully customised and include modules and functionality specifically tailored to your business requirements.

WordPress

Joomla

Drupal
Concrete5
Website Development London 
---
WebAce doesn't just focus on how your websites appears visually, we look deeper into how it works, we believe a website must be secure, dependable and easy for users to navigate. Our clients span many different industry sectors and range from small boutique companies to international corporations.
The development work we have done for our previous clients has been successful, delivering hundreds of websites from brochure sites to complex mission web applications. WebAce expect a lot from of our web developers as they are there to help achieve your business goals. No development project is too big or small. We are happy to take on any project and guarantee to complete all projects to a high standard but at affordable prices.
So what are you waiting for? Contact the MyWebAce development team now!
MyWebAce understands there are so many web development technologies out there and the wrong technology can cause problems and impact your business. As we are experienced in all web development technologies, we will work with you to review and select the ideal web development technology for your needs, based on your investment and business objectives.
We're an agnostic digital agency but particularly fond of PHP and open-source platforms such as WordPress, Drupal, Joomla, Magento and the Cake PHP Framework. We love open source web development technologies because it allows us to deliver better solutions within a cost-effective budget for your business.
Professional Responsive Websites
With phone and tablet use growing rapidly, delivering a user-friendly mobile experience is crucial to optimising engagement and conversion rates. WebAce will use responsive web design techniques so that your websites works for all your customers, no matter which device or platform they are using.
Web development that meets the needs of your business
A lot of clients come to us after realising the cost of minor website updates was really adding up and they were waiting too long for them to be done. WebAce will make the amendments you require and understands that you want these completed accurately and within a desirable time frame. WebAce will do any amendments you require within a few days, so contact us to see how we can help.
Our websites are:
Fast loading websites
User Friendly websites
Mobile/Tablets (responsive)
Search Engine Optimised
Accessible
Clear Designed
Highly secured websites
Integrated with Social media
Our web development services include:
Optimised HTML 5 & CSS 3
Responsive Websites
JQuery & Ajax
CMS Development
Bespoke Modules
PHP and MySQL development
API integration